How To: Schedule A Ving
Step 1: Navigate to the Ving Dashboard.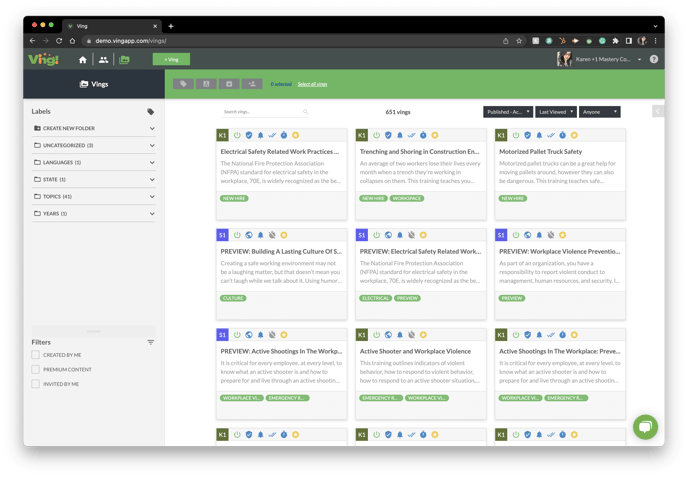 Step 2: Select the ving(s) you would like to schedule by clicking the checkmark in the upper right corner of each ving card.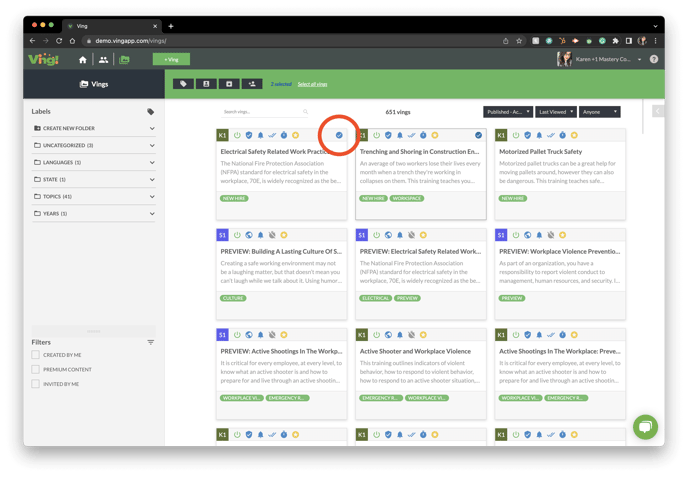 Step 3: Click the Ving Scheduler button.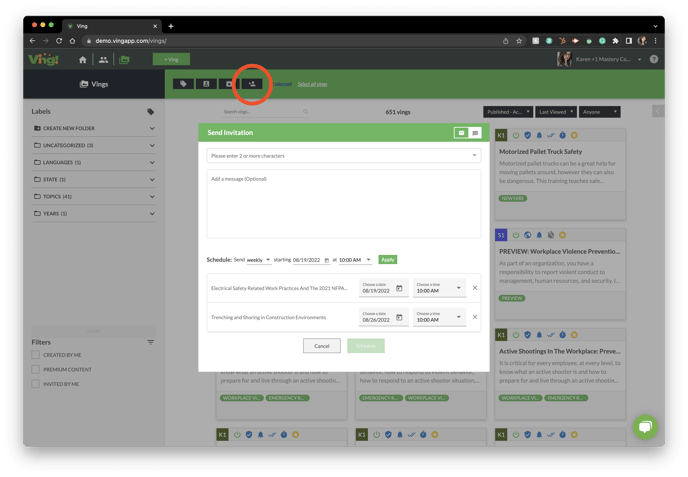 Step 4: Add your recipients a message (optional), and then set the date and time you would like each ving to go out.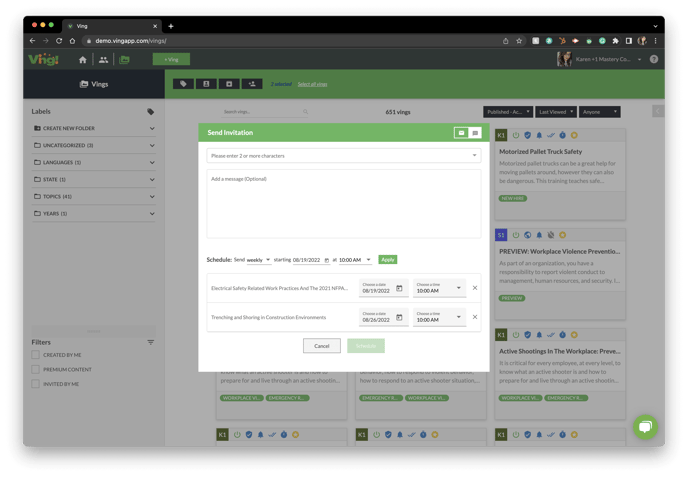 If you are setting up an entire year or weekly vings, you can use the Quick Schedule button to have a ving go out at the same time every day, week, or month.