How To: Use The Email/Text Invitation Toggle
When sending Vings to a label or filter of people you can use the toggle in the invitation model to send via email or text. By default, we send to email.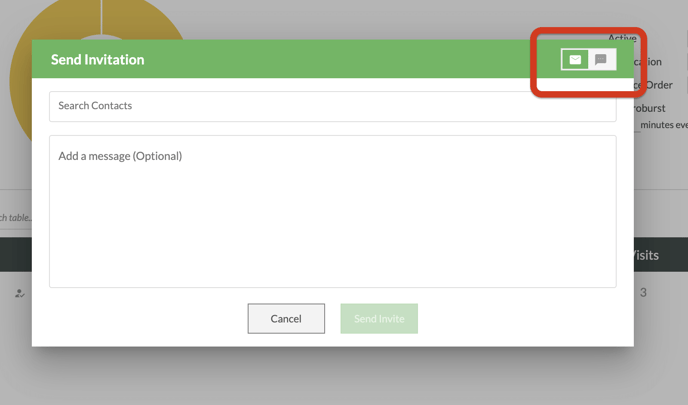 Green is the channel you are sending to.
If you are sending to a list this toggle will not be applied.