How To: Use ADP Single Sign-On
In order for your users to be able to use the ADP Single Sign-On you simply need to install the connector. Once the connector is installed they will be able to log into Ving with the red ADP SSO button.
Here is what it will look like for your viewers when they go to log into Ving.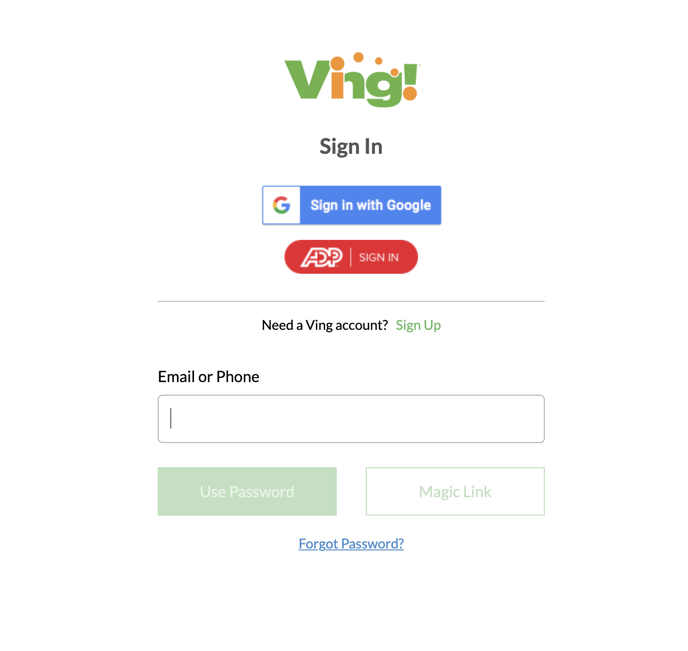 This is the link you will want to use to create a Quick Link on your ADP homepage in Workforce Now - https://app.vingapp.com/login/signIn?show_adp=true