How To: Use ADP Single Sign-On
In order for your viewers to use the ADP single sign-on you need to add them to the connector in ADP.
1. Log into ADP.
2. Navigate to the Apps area in ADP.
3. Assign all users to the Ving Connector so they can log in with their ADP login.
Here is what it will look like for your viewers when they go to log into Ving.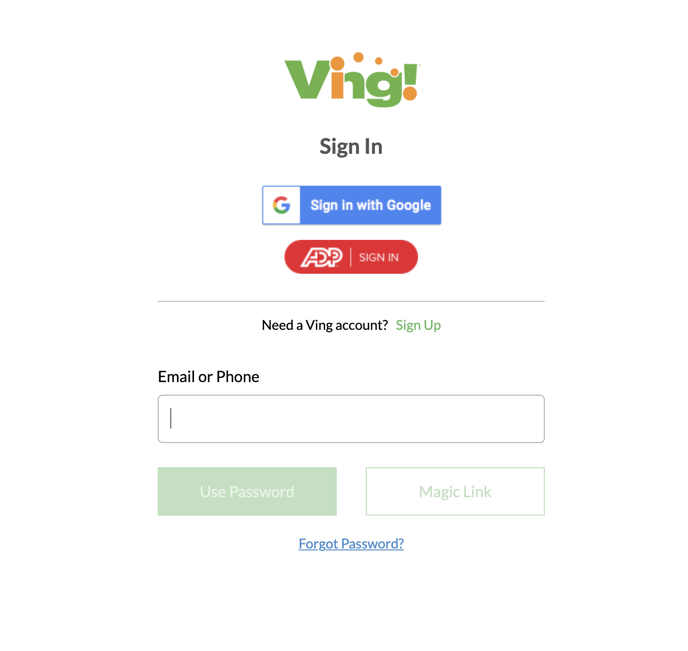 *Every time you have a new viewer added to your ADP account you will have to assign them to the Ving Connector in ADP so they can use a single sign-on to log in.