How To: Send To All Contacts
Sometimes you just need a label that has everyone on it. Simple in just a few clicks.
1. Navigate to your contacts.
2. Click "Select All Contacts".
3. Click the label icon.
4. Type in the name of your label, "All Contacts".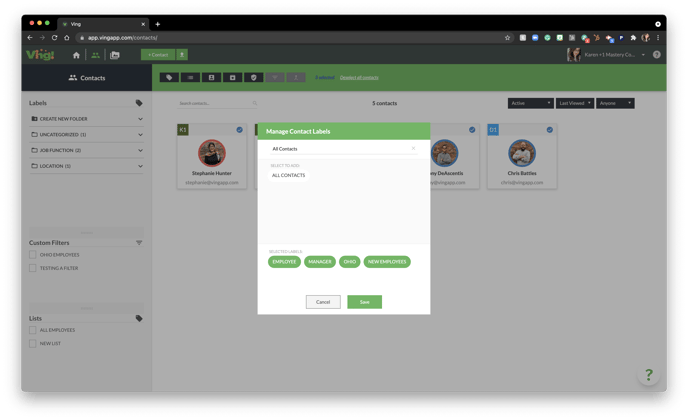 5. Select the label.
6. Click Save.
As you add new people to your address book you will need to repeat these steps.